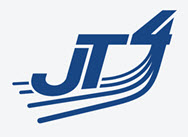 Job Information
JT4

Engineer III - Instrumentation

in

Edwards AFB

,

California
JT4 provides engineering and technical support to multiple western test ranges for the U.S. Air Force and Navy under the Joint Range Technical Services Contract, better known as J-Tech II. We develop and maintain realistic integrated test and training environments, and prepare our nation's war-fighting aircraft, weapons systems, and aircrews for today's missions and tomorrow's global challenges.
RANGE POSITION DESCRIPTION -- Performs requirements collection and documentation for a variety of engineering assignments in planning and overseeing research, design, development, manufacturing, testing, installation, integration, sustainment, operation, and maintenance of diverse software, electronic, and/or mechanical equipment and systems.
Gathers complex engineering system and subsystem requirements from multiple program stakeholders.

Experience with requirements management tool to capture requirements, document requirement expansion and provide requirement generation and traceability (Jama experience preferred, other tools such as DOORS acceptable).

Able to generate requirements reports and change impacts from requirement management tools.

Coordinates and works closely with other engineering, logistics, financial, and program management disciplines to define system specifications and requirements.

Able to create and maintain system hierarchy coherence and identify congruent decomposition of requirements to the lowest level of tracking.

Able to identify orphans/widows and to facilitate good flow down of requirements.

Able to assist in establishing verification and validation tracking and compliance.

Aircraft industry experience is beneficial but not required.

Comfortable acquiring technical knowledge outside areas of expertise.

Direct interface with customer; circles back with customers and stakeholders to ensure thorough review and buy-in of requirements.

Maintains professionalism at all times; able to be professional in a variety of environments.

Performs other position-related duties and assignments as directed.
REQUIREMENTS - EDUCATION, TECHNICAL AND WORK EXPERIENCE -
The incumbent must have a Bachelor of Science in Engineering from an ABET-accredited academic institution and 4 years of related engineering experience, or have an accredited Master of Science in Engineering with at least 2 years of related engineering experience, or have an accredited doctoral degree in Engineering. The incumbent must have mastery of concepts, principles, and practices of engineering that enables the employee to serve as a technical authority on projects relating to the specific programs. The position requires knowledge and skill sufficient to apply the latest developments in engineering to solve problems in the specialty area along with excellent communication and analytical skills. The incumbent must have a working knowledge of computer systems and computer-based engineering tools and possess planning/organizing skills. The position may require the ability to investigate, troubleshoot, and design solutions to problems in operational hardware and software. Must qualify for and maintain a government security clearance and possess a valid, state issued driver's license.
Must be a U.S. citizen.
DISCLAIMER
The above statements are intended to describe the general nature and level of work being performed by people assigned to this classification. They are not intended to be construed as an exhaustive list of all responsibilities, duties and skills required of persons so classified.
Equal Opportunity Employer Minorities/Women/Protected Veterans/Disabled